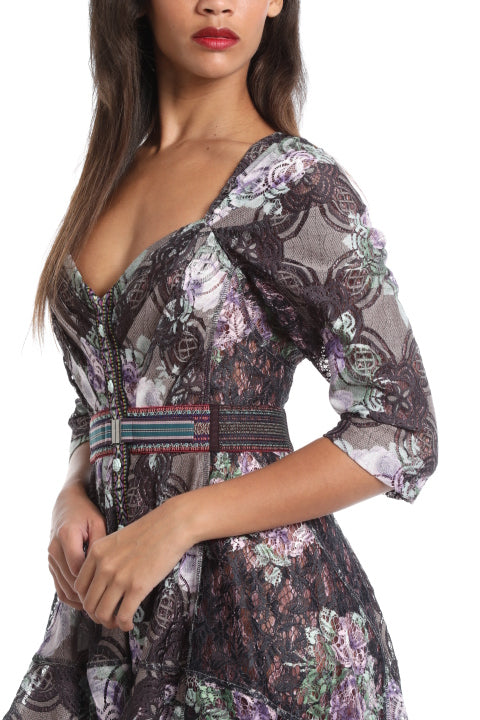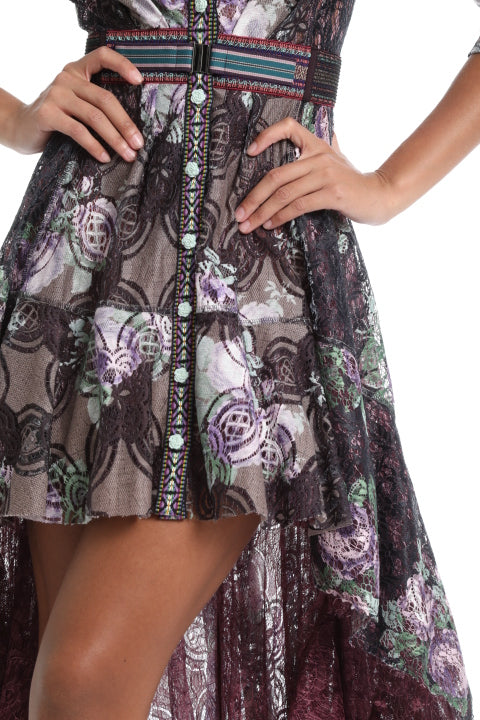 Chantilly Mullet Cocktail Dress
Clusters of printed lavender roses adorn multiple textures of delicate lace to the delight of any onlooker.
Rouching at either side of the neckline form a portrait décolleté that is echoed by a splay of lace folds at the bust and shoulder.
Tiny sage-colored buttons fasten the front placket of jacquard ribbon, while a narrow jacquard ribbon runs the entire length of center back.
Like the hairdo this confection is named after, the skirt's mini front dives steeply to dynamic lengths in back creating real life drama of the welcomed variety.
The wearer's legs are framed with the skirt's Plum Chantilly lace lining that's bordered by a double layer of sheer ruffles.
Decorative waistband elastic provides comfort and freedom of movement while a narrow front elastic belt draws the eye to the smallest portion of the waist.
We love this piece worked as a dress or over pants as an impact layering piece!